We love cookbook clubs and are happy to set up a quick call or videoconference to answer questions or just chat. Contact us at contact@thechileankitchen.com.
Cooking with in-season vegetables is at the heart of Chilean cuisine because food tastes better and it's a less expensive option.
There is always bread on the table in Chile, so we suggest one for each menu.
Café o Agüitas de yerbas: coffee and herbal tea are generally offered after dessert.
Wine is the most common beverage.
Spring
Appetizer: Pisco sour, pan amasado / kneaded bread, and pebre / Chilean salsa fresca.
Main: Salmón cancato / salmon stuffed with sausage, tomato, and cheese
Sides: Rice or mashed potatoes, apio con palta / avocado celery salad.
Dessert: Turrón de vino / wine-infused Swiss meringue.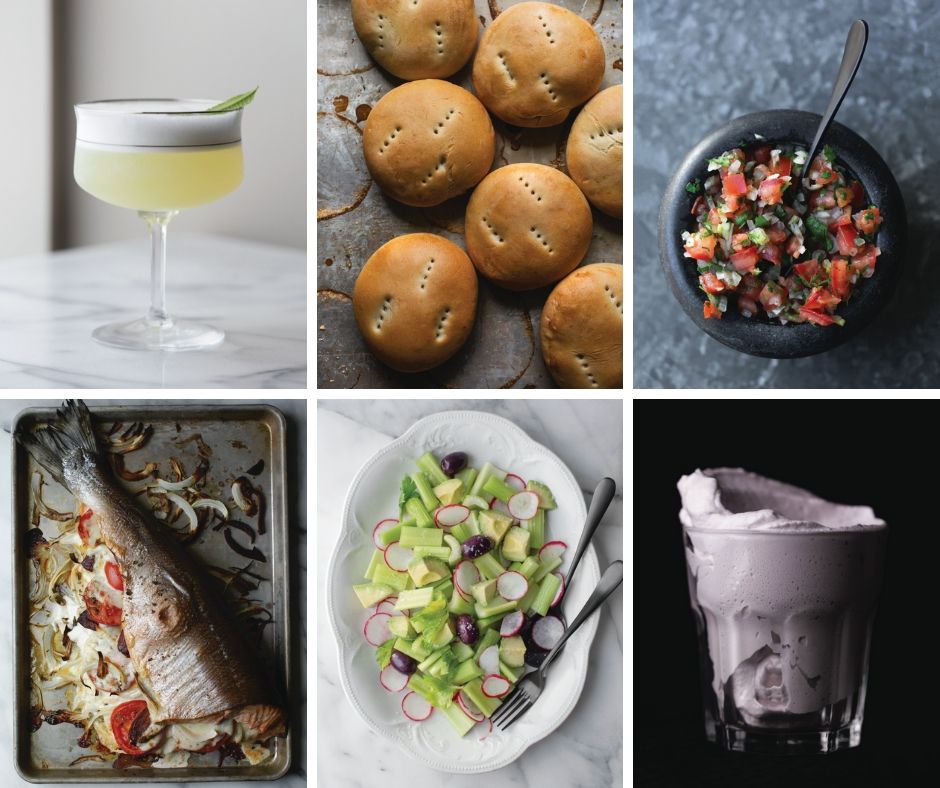 Summer
Appetizer: Clery / Chilean white sangria, dobladitas / folded bread, pebre / Chilean salsa fresca.
Main: Pastel de choclo / ground beef casserole with mashed corn toppings.
Sides: Ensalada chilena / Chilean salad.
Dessert: Duraznos con crema / stewed peaches (with cream).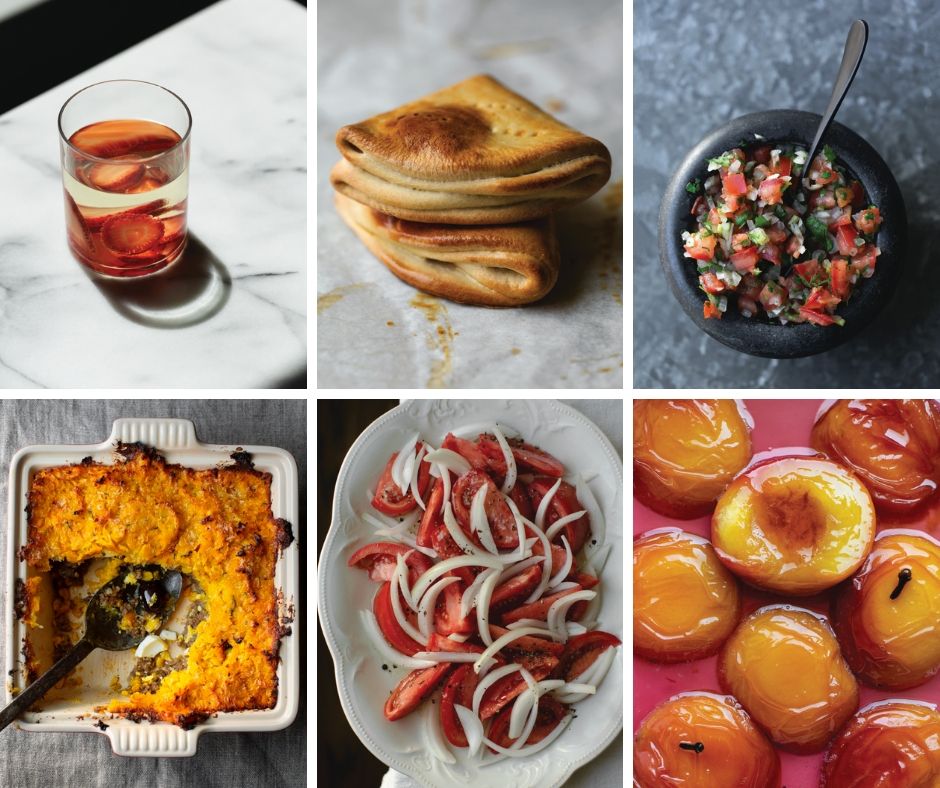 Fall
Appetizer: Pan amasado / kneaded bread, and salsa verde / parsley-onion salsa.
Main: Pollo escabechado / pickled chicken thighs.
Sides: Tarta pascualina de espinacas / double-crusted spinach pie, and ensalada de repollo con zanahoria / cabbage and carrot salad.
Dessert: Sémola con leche / semolina pudding.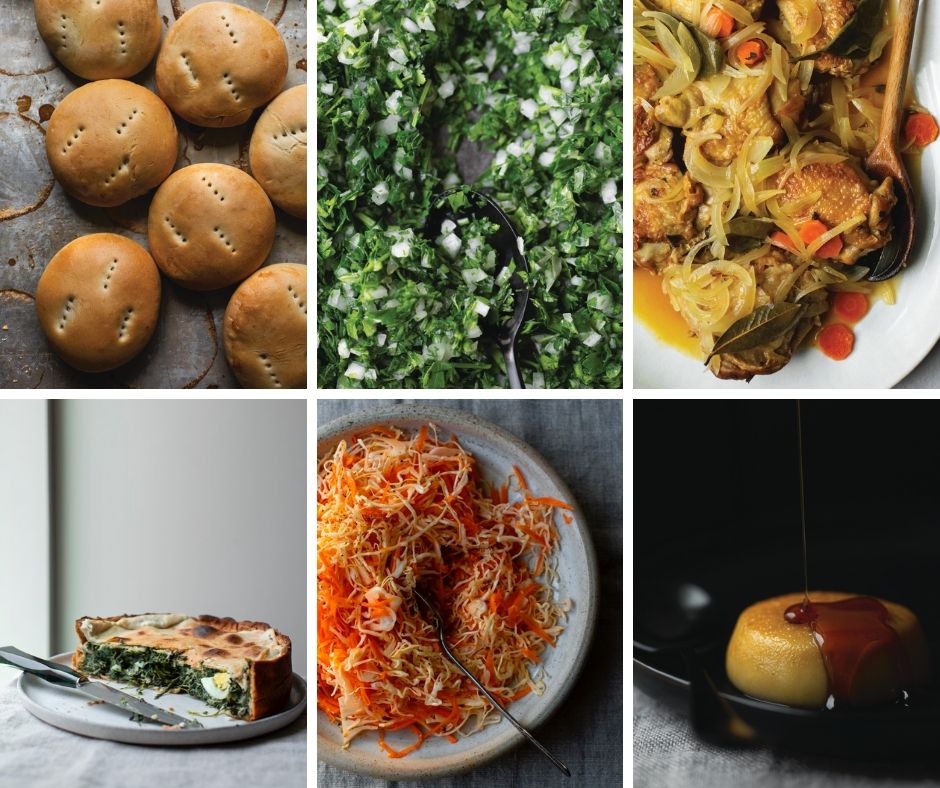 Winter
Appetizer: Sopaipillas / squash-flavored fried dough, and salsa verde / parsley-onion salsa.
Main: Costillar de chancho picante / spicy pork ribs.
Sides: Ensalada de porotos con cebolla / bean and onion salad and papas doradas / golden potatoes.
Dessert: Leche nevada / meringue clouds in vanilla custard